I recently attended "Hot Night in the City", the Worcester Center for Craft's open studio. I must say that in spite of the small size of the event, it packed a big punch in the inspiration department. Just like the event, the name of The Worcester Center for Craft's, is also misleading. The term "crafts", has become known for being something amateurs plunk at like a hobby which has a restricted flow of creativity. Not so here! The flood gates of creativity were WIDE open and the people that make up the Craft Center shouldn't be called "crafters", but artisans.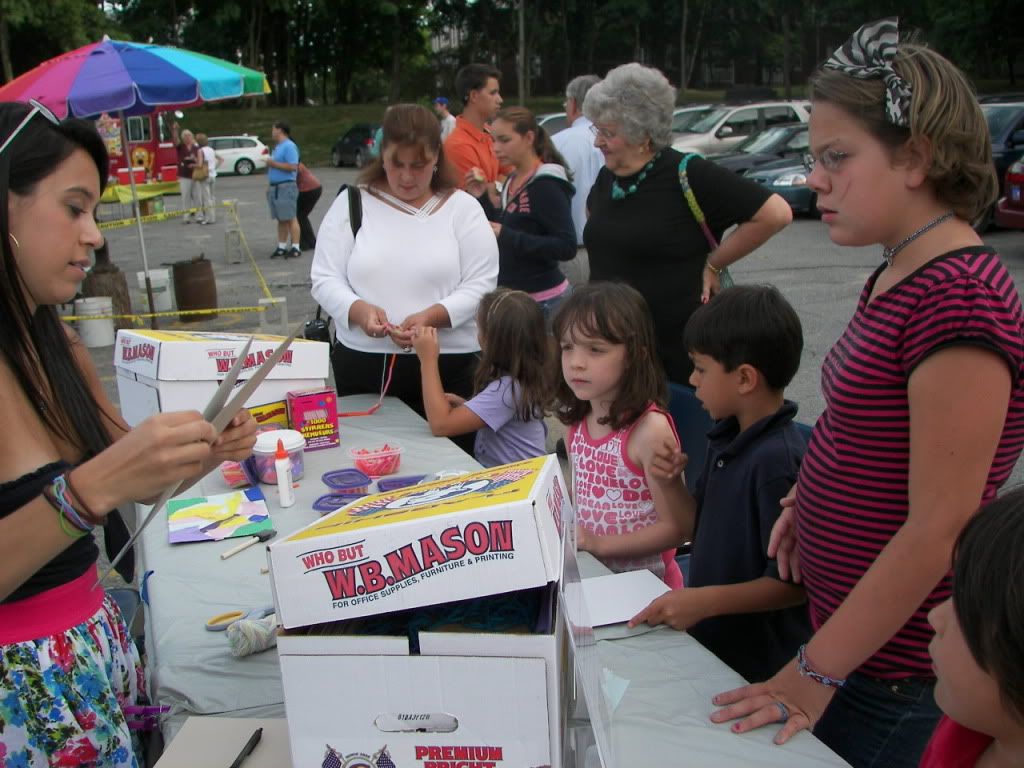 Kids craft activies
The event of course featured the the same old kids craft activities, which was the first thing we did. Inside the Center, various studios were open including loom weaving, pottery throwing (the studio was amazing!), photography, jewelry making, weaving, thrown pottery, glass enameling and even hand-hammered metal works.
Blacksmith


Outside the Center were top-notch demonstrations of rustic weaving, a potter at the wheel, glass bead making, blacksmithing and a clay tile mosaic (which you could decorate for a fee)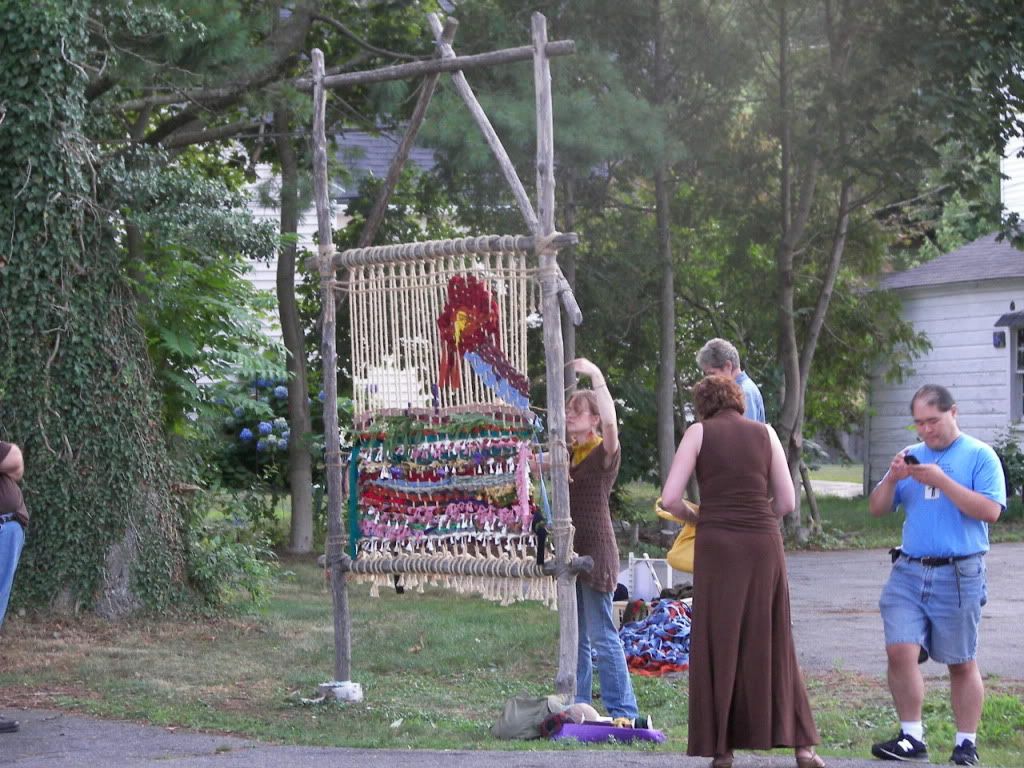 Rustic Weaving
but the
pièce de résistance
was the
Raku
firing.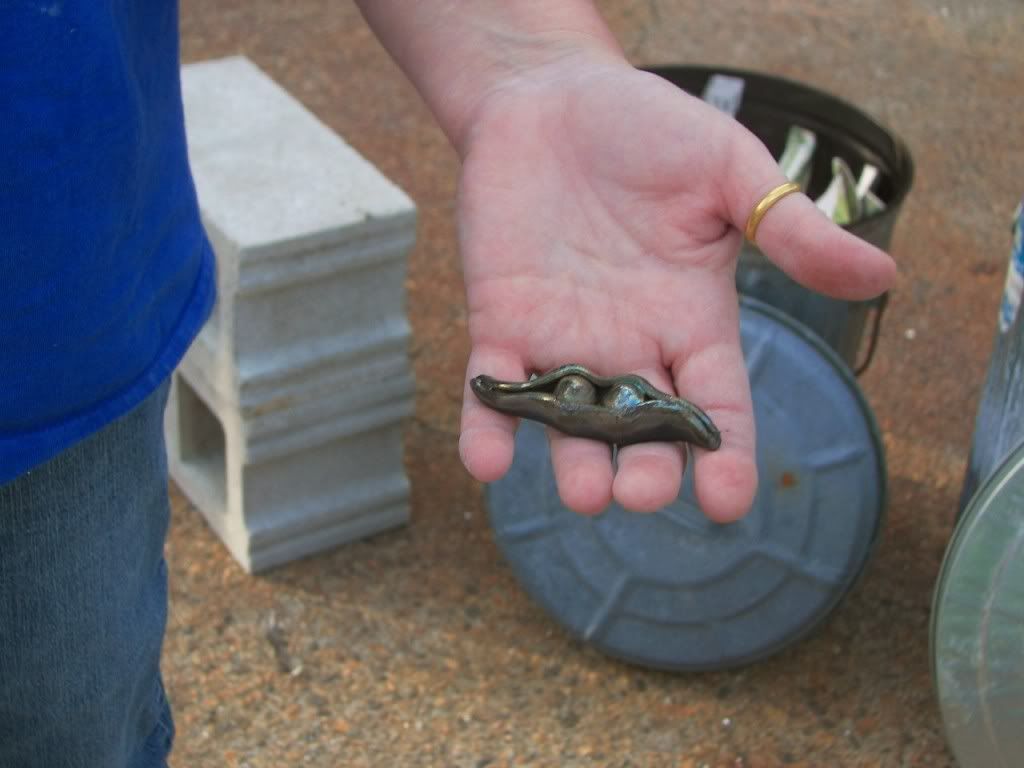 Raku sample
For those of you unfamiliar with Raku, during the firing of pottery, different elements are added to a kiln to produce smoke and fire. This alters the glaze that was applied to each piece and gives a
unique personality
.
In THIS case, a more rudimentary (as in how it was done centuries ago!) set-up of outdoor kiln,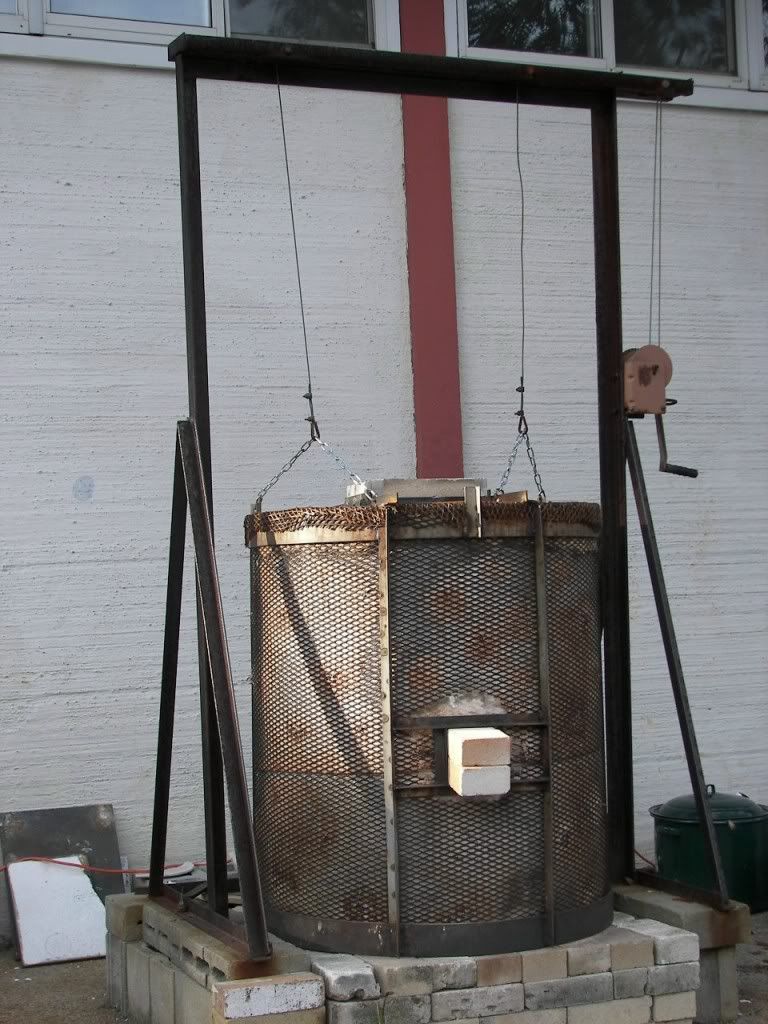 Outdoor Kiln
giant iron tongs to remove pieces
Removing of pottery pieces for Raku treatment
and people scrambling to drop them into trash cans filled with ripped newspaper and straw.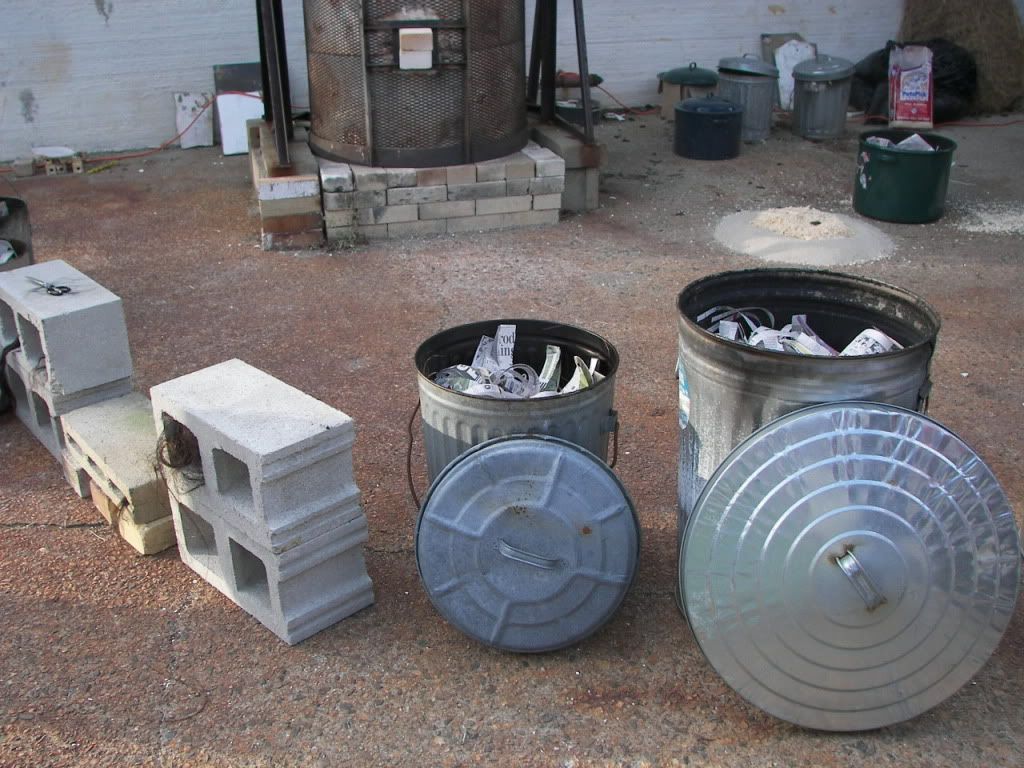 The waiting cans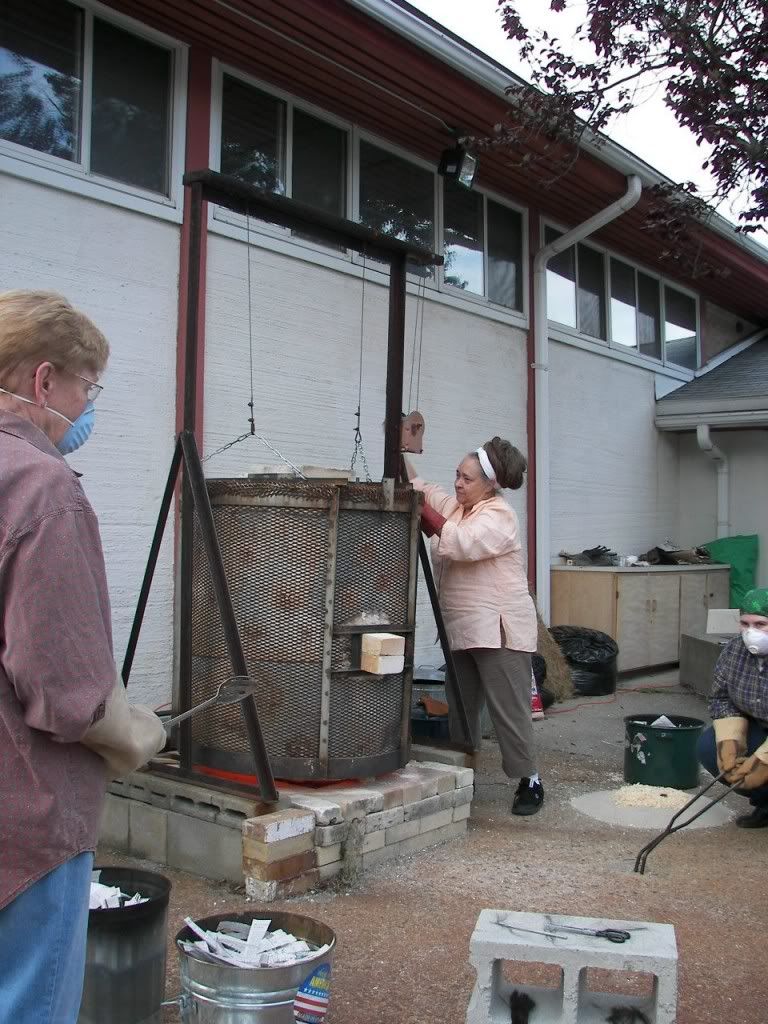 Raising the kiln to remove pieces
It was simply awesome to watch them draw up the top of that
giant beast of a kiln
and treat the pottery.
They even
demonstrated various techniques
of Raku using a covered pot, a spray bottle of water and wrapping horse hair onto unglazed pottery.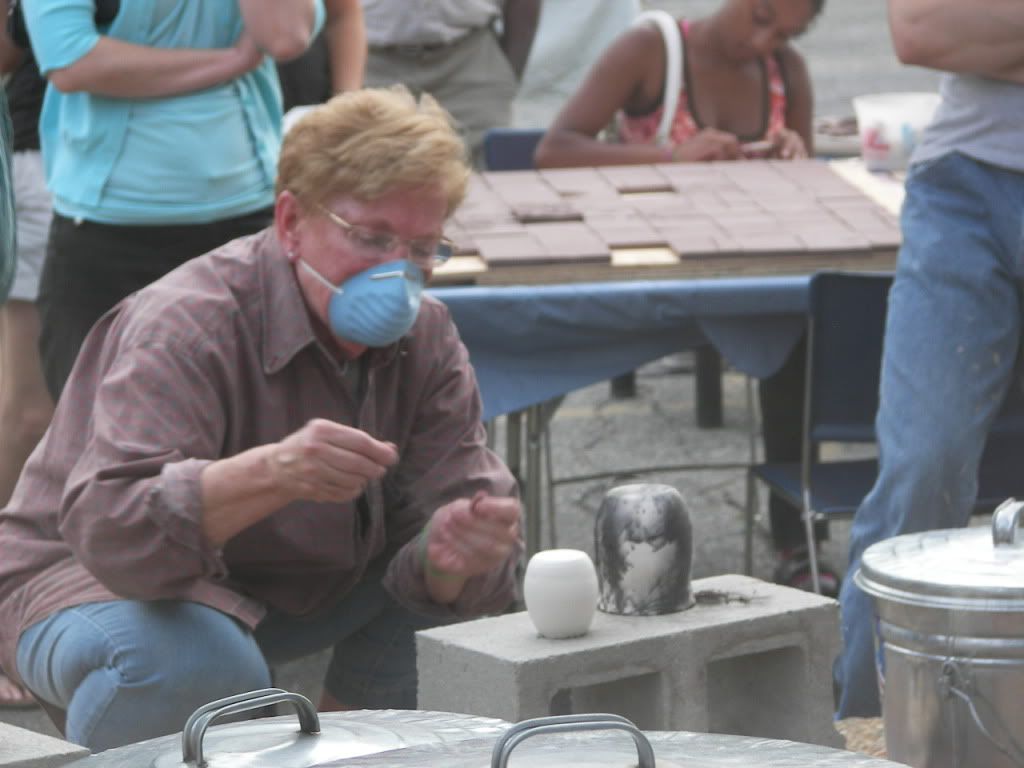 Horsehair application to hot pottery
All VERY educational and utterly inspiring.
The find out more about the Worcester Center for Craft's or to see their full spectrum of classes, please visit their
website
. Or find them on Facebook
here
.